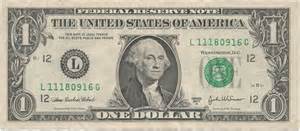 The US Mint calls money "history in your pocket."
It's true. Every bill or coin tells a story by showing an important figure, or perhaps one of the 50 states. Let's give you a money quiz.
1. The color green is associated with money. Are dollars printed with green ink?
Not anymore. At http://to.pbs.org/1ai7uQk you can learn all about the special paper, and multiple colors of ink used to make latest bills. You can explore some of the other hidden ingredients, such as microprinting that makes bills harder to copy.
2. T/F Some new bills are in 3D.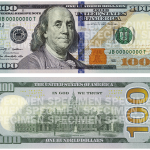 At http://cnnmon.ie/16QnBnS CNN explores the new $100 bill with all sorts of technology, including a 3-D security ribbon and color-shifting ink that changes from copper to green when the bill is tilted. At the Federal Reserve we found an interactive bill http://1.usa.gov/HrWOIv that lets you explore the new features.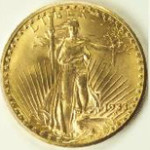 3. Oh no, my dog chewed up my $5.00 bill. Is it still good?
Yes as long as you have more than half (51%). Just take it to a bank and they may give you a new one. Visit http://1.usa.gov/18H2rsi to learn the rules.
4. What is the most valuable United States coin?
Go to http://aol.it/17vI2g6 to see a 1849 solid gold Double Eagle. The $20 coin is now worth $20 million!
5. I want to start a state quarter collection.
At http://1.usa.gov/18Kle63 you can learn about the US Mint's 50 State Quarters Program. Each quarter was produced for only 10 weeks, and will never be produced again.
DID YOU KNOW: The US Mint uses a standard washer and dryer to make coins clean and shiny.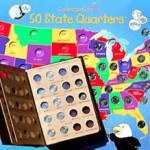 See a penny on the ground? Pick it up! Next, you need a "coin folder" that contains round cutouts for each year.
They cost about $4 (or 400 pennies) and are sold in stores like Whitman publishing http://bitly.com/17C7kXB
QUARTER MAP ($9 from Amazon.com) http://amzn.to/1aPcfVV
Applications
Here are two sites with some fun games you can play to test your money skills
http://www.funbrain.com/cashreg/index.html
http://www.kidsmathgamesonline.com/money.html
———————————————————————————————————————————————— LittleClickers.com (this page and the associated web site) is sponsored by Computer Explorers. Neither Children's Technology Review (publisher of LittleClickers) or Computer Explorers has any vested interest in any of the sites listed on this page. Librarians and teachers are permitted to copy this page for non-profit use. To report a bad link, use this form, or contact us. Copyright 2017, Children's Technology Review.