Learn More About
T y p i n g
Before 1860, if you wanted to write something, you needed a pen or pencil. Today, you can also write with a typewriter, computer or phone. Here are some fun online facts about the art and science of writing with buttons.
1. Why aren't the keys in ABC order?
At http://www.invent.org/hall_of_fame/168.html and http://www.ideafinder.com/history/inventions/qwerty.htm you learn that the first typewriters had a key sticking problem. Inventor Christopher Sholes came up with a key layout that spread out the popular letters. The first row of letters spelled the word "QWERTY" so the name stuck. Today, Mr. Sholes would smile at the idea that every modern computer and cell phone uses his keyboard, even though there are no moving parts.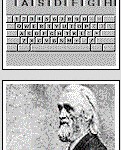 2. How fast can you type?
It is easy to find out. At http://www.rankmytyping.com, or http://www.typingtest.com, you can take a one minute test, and get your word count. If you're on Facebook, there are dozens of free typing games, including Typing Maniac http://apps.facebook.com/typing-maniac/. After you test your fingers, check out these videos of fast typers.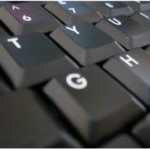 3. What country has the fastest
thumb texters?
Twenty-seven year-old Pedro Matias from Portugal is currently the the world's fastest thumb typer (264 letters in 1 minute 59 seconds). See what he typed, at http://bit.ly/6q5axm. In the team competition USA's Morgan Dynda and Kate Moore earned $10,000 for their fast thumbs, coming in second place to Korea.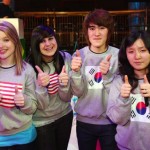 4. Want to become a faster, more accurate typer?
There are three ways: practice, practice and more practice. As long as you don't mind all the advertising, there are some pretty fun free online typing
games.
a) http://www.FreeTypingGame.net is a collection of flash-based typing games, with lots of advertisting.
b) http://www.powertyping.com includes a set of typing tutorials, plus a lot of advertisements.
c) http://www.typing-lessons.org includes a set of free structured typing lessons.
d) QWERTY Warriors from http://www.diseasedproductions.net/qwerty.html is a fast-paced shooting game where you are required to type in order to survive. Warning — there's a lot of fake blood and ads. But is isn't boring, and your skills improve.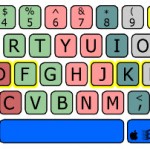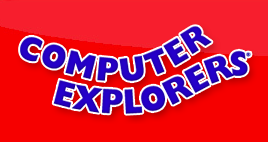 LittleClickers.com (this page and the associated web site) is sponsored by Computer Explorers. Neither Children's Technology Review (publisher of LittleClickers) or Computer Explorers has any vested interest in any of the sites listed on this page. Librarians and teachers are permitted to copy this page for non-profit use. To report a bad link, please contact us, or call 908-284-0404 (9 – 3 PM, EST). These links were selected by Warren Buckleitner.
Disclaimer, Terms of Use, and Copyright © 2012 Children's Technology Review All rights reserved.