Go Online and Make a

Grab your pencils and visit these sites, which can help you learn the steps
to drawing cartoons, faces and animals.
1. Make a cartoon!
Visit http:// www.unclefred.com. Pick your favorite and copy each part of the drawing. The steps are given out one at a time, so they're easy to follow! (Just click the "next" button each time you've finished a step.)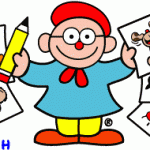 2. Sketch your dog!
At The Art Factory (http://bit.ly/97fGS8), you can find lessons on how to make real-looking animals.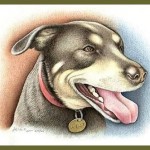 3. Draw a duck.
You'll find three simple steps to drawing six of these beautiful birds from outline to shading stages at http://www.calwaterfowl.org/waterfowl_draw/water_draw13.htm. You'll know a lot about ducks and mallards before you're done!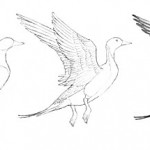 4. Play with 3D using Sketchup.
Ready for some serious design work? Download and install a free copy of Google Sketchup from http://sketchup.google.com and start making some serious designs. If you get confused, check out the online videos http://bit.ly/92J13G that walk you through each step.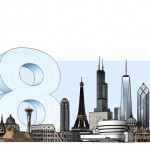 5. Learn to Sketch Playlist.
Visit Children's Technology Review's playlist , to view select YouTube videos based on topics in this month's column.
http://www.youtube.com/view_play_list?p=3E93B068869BDB26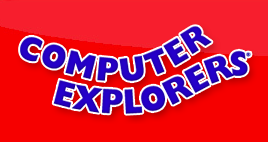 LittleClickers.com (this page and the associated web site) is sponsored by Computer Explorers. Neither Children's Technology Review (publisher of LittleClickers) or Computer Explorers has any vested interest in any of the sites listed on this page. Librarians and teachers are permitted to copy this page for non-profit use. To report a bad link, please contact us, or call 908-284-0404 (9 – 3 PM, EST). These links were selected by Warren Buckleitner.
Disclaimer, Terms of Use, and Copyright © 2012 Children's Technology Review All rights reserved.