Here's a fact of life; Kids love cookies, and so do most grownups.
Can eating a cookie be good for you?  Do you know where the cookies in the store come from?
Start up your browser, and let's learn more about cookies (the kind you can eat).
Question 1. How big is the world's biggest cookie?  At bitly.com/1f2c6ig you can learn how the Immaculate Bakery made a single chocolate chip cookie that was 102 feet wide, nearly the width of a football field. It required crafting a special oven.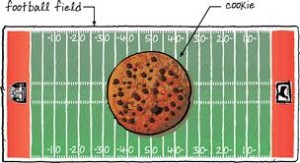 Question 2. In the USA, what kind of homemade cookie is the most popular?
A. Oatmeal
B. Peanut butter
C. Chocolate chip
D. Sugar
That turns out to be a tricky question. It depends what state you're in, according to the Reader's Digest bitly.com/1jEX4mb But most people tend to pick some variety of chocolate chip cookie. Here's one of my (Megan's) favorite recipes bitly.com/1dWEQN2
What about the cookies you buy in the store? Nabisco Oreos win, by a wide margin, according to foodprocessing.com http://bitly.com/IBqnbf 
Question 3. Are Oreo Cookies addicting? Laboratory animals pick Oreos over rice cakes, and so do kids. Why? The combination of fat and sugar activate the "feel good" parts of the brain, just like a drug. Here's the link to the Connecticut College study http://bit.ly/18BOmxr. You can learn more about the history of the Oreo cookie at the Bakery Network bitly.com/18PBQQw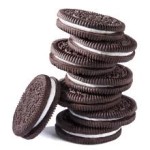 Question 4. Can cookies be good for you? Yes, according to Simple Nourished Living bitly.com/18iPFGL You're running late for school, and want to grab something to eat on the go for breakfast. Substitute honey for sugar, and put in nuts and raisins. The ingredients are key to making a healthy cookie.
Question 5.What kind of cookie does the Cookie Monster eat? Wikipedia says http://en.wikipedia.org/wiki/Cookie_Monster that Cookie monster is allergic to peanut butter cookies, and likes chocolate chip the best. Where did Cookie Monster come from? In Jim Henson's 1966 test commercial for General Mills, he introduced a character that looks a lot like the Cookie Monster. Check it out here https://www.youtube.com/watch?v=5QngRWeEJGo#t=52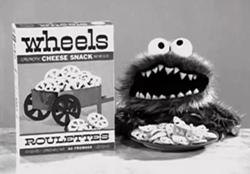 Go GET BUSY!
Let's make some cookies without using an oven! Here are some recipes bitly.com/1iQBgpX
What kind of cookie are you? Here's a quiz to find out:  bitly.com/1gkjzx0
———————————————————————————————————————————————— LittleClickers.com (this page and the associated web site) is sponsored by Computer Explorers. Neither Children's Technology Review (publisher of LittleClickers) or Computer Explorers has any vested interest in any of the sites listed on this page. Librarians and teachers are permitted to copy this page for non-profit use. To report a bad link, use this form, or contact us. Copyright 2017, Children's Technology Review.