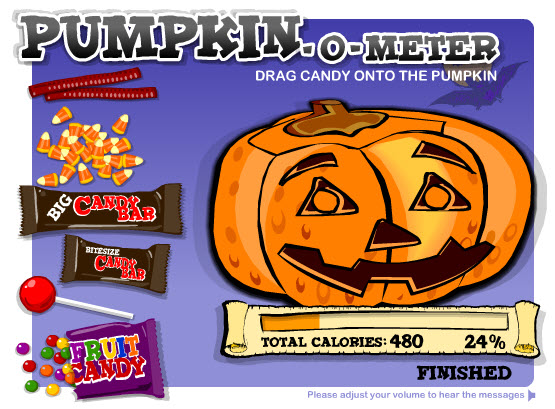 Go Online And Learn These
GAMES FOR
HEALTHY EATING!
We all need to eat healthy food. But what should you eat?
Here's a collection of links to sites to help you take the mystery out of food.
1. How many calories are in your Halloween candy?
One of our favorite health sites, Healthy Kids (http://www.healthykids.org) includes games like Mission Nutrition http://bit.ly/9ndhZE and Pumpkin-o-Meter,http://bit.ly/1XtKow so you can see how many calories are in your Halloween Candy.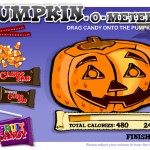 2. Smash some food — virtually.
Apps for Healthy Kids http://www.appsforhealthykids.com is a contest
sponsored by the US Department of Agriculture. While we don't agree with all the selections (some don't even work), one innovative game is Smash Your Food. What to know how much oil is in that slice of pizza? Have a look at http://www.foodnme.com/smash-your-food and you can play with a food smashing machine, which shows you how much oil, sugar and salt are in each serving. The best part? It uses real food.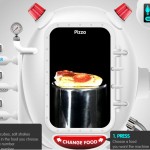 3. What is the Food Pyramid?
MyPyramid Blast Off Game, published by the USDA offers several games about the Food Pyramid. One of the better (and newer) ones is http://bit.ly/cYfW4.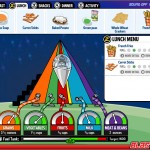 4. Turn on those fat burners!
Now that you know what to eat, how about burning up some calories?
Fitness Challenge by Kid http://www.kidnetic.com/kore/Fitness.aspx is a
quick excercise game you can do right at your computer. While you're there, find a friend and do the scavenger hunt race, to get your heart moving.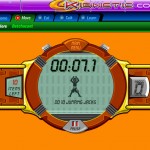 5. Visit our Fun Food Playlist.
Visit Children's Technology Review's playlist , to view select YouTube videos based on topics in this month's column.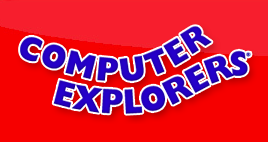 LittleClickers.com (this page and the associated web site) is sponsored by Computer Explorers. Neither Children's Technology Review (publisher of LittleClickers) or Computer Explorers has any vested interest in any of the sites listed on this page. Librarians and teachers are permitted to copy this page for non-profit use. To report a bad link, please contact us, or call 908-284-0404 (9 – 3 PM, EST). These links were selected by Warren Buckleitner.
Disclaimer, Terms of Use, and Copyright © 2012 Children's Technology Review All rights reserved.